Exquisite
Ice Cream Products
From soft ice cream and scoop ice cream to iced beverages, come and discover our high-quality ingredients for fabulous ice cream products. And give your customers a special treat with a tempting variety of flavours and a taste to remember. Furthermore, our bonus programme of attractive advertising material ensures you can benefit from raised consumer awareness in the marketplace.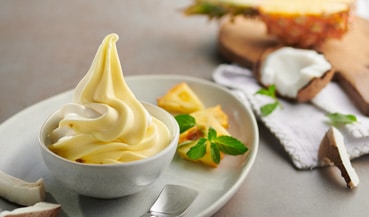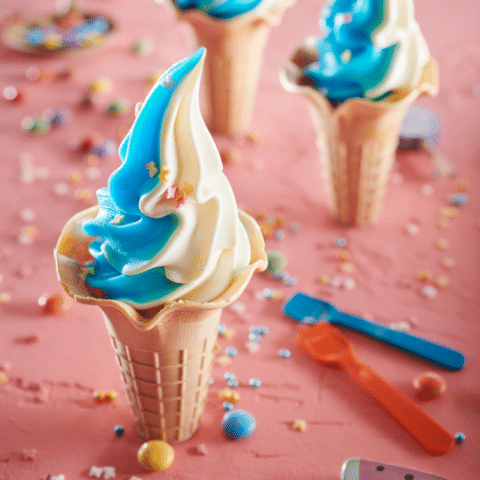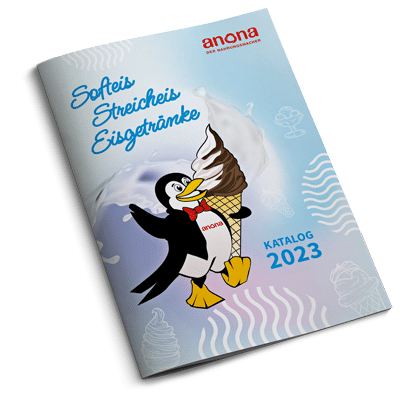 Our catalogue is just one click away.
All our ice cream specialities in a digital catalogue.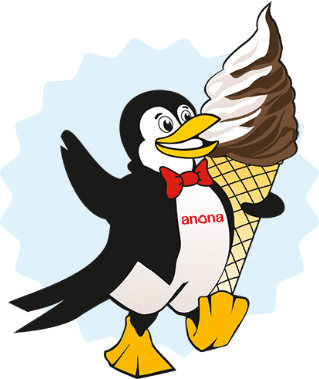 A Long Tradition of Delicious Ice Cream
Our "Penguin" Soft Ice Cream is well known as delicious ice cream with a long history. anona's classic chocolate and vanilla flavour has been melting in ice cream lovers' mouths since 1970. Over the years, it was joined by more Eisfix ORIGINAL flavours as well as four soft ice cream brands, our Creanova scoop ice creams and our tasty iced beverages. Today, we are the market leader for soft ice cream powder in Germany with over 800 satisfied customers.
Attractive Eye Catchers:
Our Advertising Materials
Using our comprehensive range of advertising materials including the bonus programme, you can score extra points with your customers as well as increase your sales revenue. You will soon see how beach flags, posters and more from Germany's most popular soft ice cream brand can increase awareness and attract new customers. And it won't even cost you anything.
Any questions about our products?